iDroid App
Use this free companion app as a support terminal to display maps, call support helicopters while playing the console version of the game. While away from the main game, you can review classified casette tape recordings or listen to music tracks featured within the game.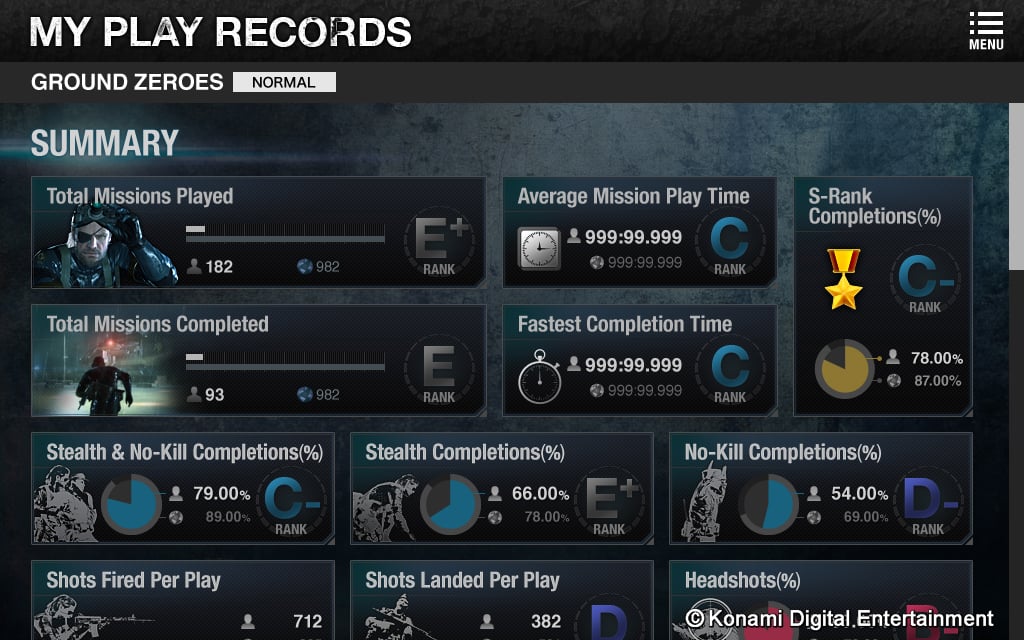 iDroid Mode
Linking your app to the main game allows you to navigate by using the iDROID as a navigational system and support terminal for calling support helicopters. This feature however, requires a WIFI internet connection. For more information, please refer to the "HOW TO CONNECT" menu within the app.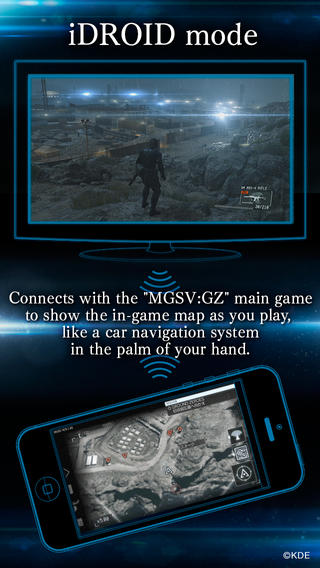 Mother Base Mode
In this standalone mode, you can expand Mother Base, build a private army, and dispatch troops to battlefields around the globe. Manage your forces and build your military might in this military base building simulation. Play as a stand-alone app, or sync with with the console version to unlock special troops and weapons obtained from within the main game!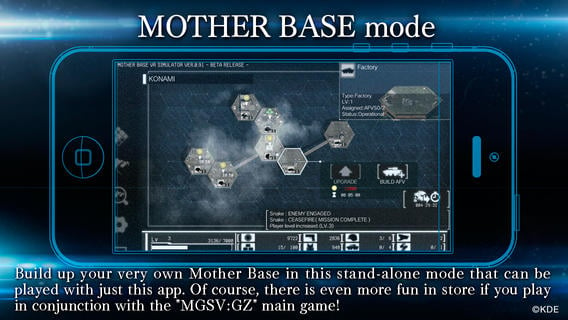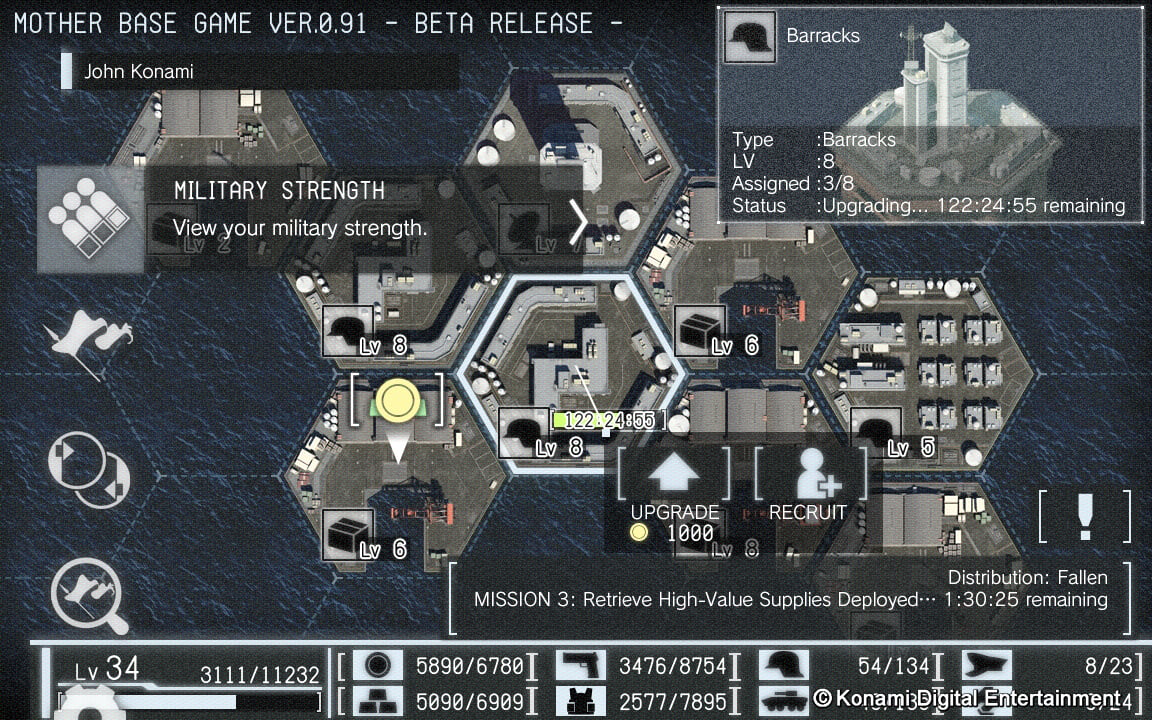 Download Links